Inkwhy selectively recommends products, services & solutions.
We help Entrepreneurs, Startup Founders, Business Leaders, Growing Companies, and Nonprofit Organizations:
​
Accelerate Growth (Sales & Revenues)
Build Operations (Scale Effectively)
Connect Effectively (Marketing & Partnerships)​
Would you like to learn more about how our partners can help you with your brand, growth strategy, marketing, and more? Connect with
Janice Dru-Bennett
, Founder and Head of Marketing of Inkwhy. With over 15 years of experience working with entrepreneurs, growing and established companies, and helping non-profit organization leaders, Janice can help you drive business development and funding, build partnerships, refine branding and messaging, create productive and high-performing teams, and access the information/resources you need.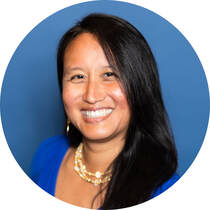 We continue to add products and services, and recommended partners to our network, including a number of companies and organizations that offer
proprietary, new and innovative solutions
.
The products and services that we provide and recommend fall into SIX main categories:
Growth Planning & Strategy
Sales & Business Development
Marketing & Branding
Making an Impact & Social Good

Personal Development

Pets & Family
C-Level and Board-Level Executives, General Managers, Department Heads, Team Leaders, and Entrepreneurs connect to help solve core problems:
Generate More Revenue, Get More Prospects, Operate More Efficiently, Attract Talent, Align Your Purpose, Grow and Retain Your Team Members. Email Janice or Contact Us to learn more.
We gather expertise in the areas of
Growth & Marketing, Personal & Corporate Branding, Innovation, Sustainability, Culture, UN SDGs, Diversity, Equity, and Inclusion (DEI), Leadership Development, Adaptability and Resilience during challenging times.