I'm a ________, Not a Sales Rep!

Many people are quick to equate sales with transactions and not much else--don't be one of them. Sales is more than just a simple exchange of goods and services. It is an integral part of every business that can take place anytime and anywhere--from negotiating a merger in the board room to describing your job to a neighbor at a backyard BBQ. Whether you're an entry-level employee of a small business or the CEO of a Fortune 500 company, every person--in every business--is in sales. The problem is, not every person is very good at it.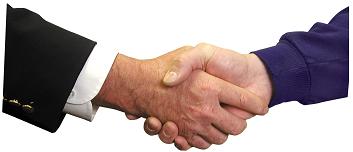 Perfect Pitch

Your tone of voice conveys a lot--certain 'sales voices', much like certain singing voices, sound like nails on a chalkboard. Generally speaking, the go to tone for any sales setting is comforting, confident, and persuasive. However, before you can develop an easy-going yet persuasive tone, you have to know what you sound like now. Try this simple exercise:
__________________________________________________________________________________

Create a brief sales script and memorize it--now record yourself giving it three times. In the first recording, imagine yourself delivering it to your best friend; in the second, to a potential employer or investor; in the third, give your best impression of a cliché salesman. Listen to each of the recordings, paying special attention to any similarities between the second and third. Those similarities are exactly what you need to get rid of--your 'salesman tone'.
__________________________________________________________________________________

Minding You Manners & Their Mannerisms

Once you've got your tone down, focus on refining your approach. Overly direct sales tactics are painfully obvious and often ineffective. Place focus on the product's features that would directly benefit your prospect--don't sell them, just describe them. As you calmly state your point, listen carefully to their interjections and watch for any indications of excitement or heightened interest--don't poke and prod to find your strongest selling points when you can just as easily let your prospect 'tell' you themselves.

Put the Pieces to the Puzzle

A natural tone of voice and a little confidence will put the other party at ease, and be infinitely more effective than the fabricated excitement and pep of the cliché 'salesman' tone. Remain calm and vigilant-- let their body language reveal the best points to sell them on. Just be sure that your "calm" doesn't come off as 'impartial' or 'dull'-- always make it clear that you care about what you're selling; if it seems like you don't care, why would anyone else?

As a final note, don't be afraid to be subjective. Know your buyer--ask questions often and early on and, if at all possible, do some due diligence beforehand. Many negotiations and sales are closed based on emotion and gut feeling rather than hard data alone. However, be aware of the fine line between using emotion to guide negotiations and using emotion as a manipulative tool: manipulation breeds cynicism and doesn't do a bit of good for your reputation.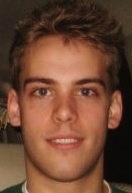 Written by David Bright
Contributing Writer
Rutgers University, Alumni