By Guest Blogger: Frank Apodaca

Waking up each morning with aches and pains, or feeling if you haven't slept at all, may be attributed to your mattress. Old mattresses, poor mattress quality, or even just the wrong surface comfort level can all cause unnecessary issues with a good night's rest. And this can be problematic to both your mental, and physical health.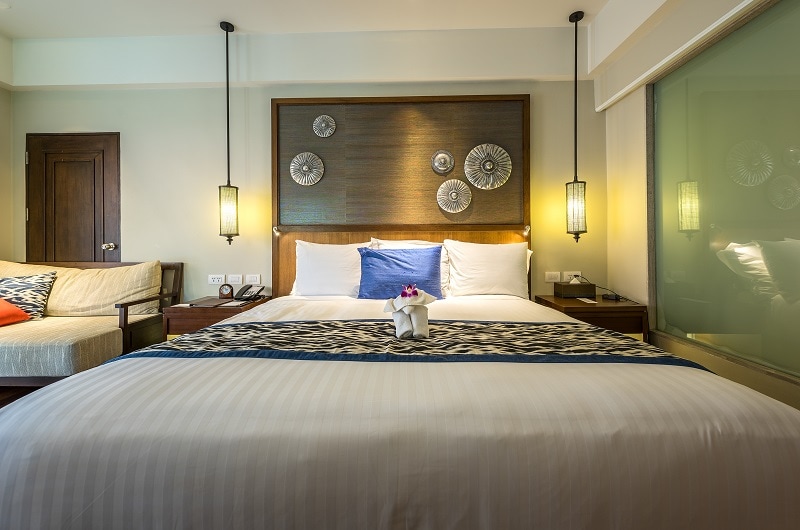 If I just described you, then it's time to take a good, long hard look at how to get this problem solved. You may already be telling yourself that walking into the nearest mattress retailer will take care of this problem, but I'm here today to address that very thought process. You would expect to find a decent amount of mattress brands and qualities to choose from, but due to the influx in online shopping you'll discover very quickly that you may need to expand your research elsewhere to find exactly what you needed: Online.
For starters, there are very few choices to even consider on a showroom floor, plus you may end up dealing with 'middleman markup' if your budget is a purchasing constraint. The issues I found online surrounded a plethora of vocabulary that may leave an everyday mattress shopper confused. Words like viscoelastic, cooling gel, open-celled memory foam, hybrid spring coils, assaults the senses on practically every website. What happened to the words pillow top, firm, and soft?
This confusion may drive you back to the safety of the store, but before you make that decision, I'm here to help break it down so you can find the best mattress no matter how you decide to shop. When on the market for a mattress investment, ask yourself the following questions:
What Can I Afford?
The first thing to consider is cost. What are you willing to spend? I assure you that even though this is an investment, you should be able to find something within a reasonable budget range. Average prices of a quality queen sized mattress is currently going to run you around $900 - $2300 depending on the materials you opt for, and I promise you can find what you need for the price you expect if you take the time to shop around.
Online retailers usually offer their mattresses for less due to the fact they leave out the retail and commissioned markups that occur when shopping in-store. Keep your eye on sales as well once you know what you want; in order to stay competitive many brand names will drastically reduce prices to keep their products on the market.
What is Considered Comfortable to Me?
This is the whole reason why you are shopping in the first place. Consider your sleep position and whether you prefer a firm, or more soft top. Side sleepers generally prefer a softer mattress that help keep their spine aligned while they sleep without causing pressure points along the shoulders and hips. Back and stomach sleepers need a firmer surface to help support the natural curves of the spine without allowing naturally heavy areas of the body to sink and create misalignment.
It doesn't hurt to try out a few mattresses on a showroom floor just to get an idea about your initial comfort levels. I personally like to see and feel what I'm about to purchase, although it's important not to rule out the many options you may have online as well.
What Sort of Mattress Do I Need for My Bed?
Make sure you take into account what kind of bed you have. Everything from size to mattress platforms can affect your choices. This is especially true if you have anything unusual like a
retractable bed
, or daybed as your mattress choices may be more limited.
What Warranties Do My Choices Come With?
This is a big deal. Mattresses, especially those new on the market without any reviews of how they last through the years, can carry defects that takes time to show. Since a mattress is a rather large purchase dealing with both comfort and sleep health, you want to make sure you are covered if your quilt top begins to unravel, or you suddenly find yourself in a sinkhole after a year of ownership.
Most companies offer at least a 10-year warranty that covers manufacturing defects. Some of these are prorated, some are not, so make sure to do your homework in advance. If you are unsure of what these terms mean, remember that anything prorated means you may have to cover some of the cost, whereas a non-prorated warranty leaves the cost up to the company.
There are many online sites that offer unbiased mattress reviews and snap shots of mattress comparisons. One of the most helpful sites to get you started on your mattress search providing both pros and cons, as well as general rating comparisons, can be found at
The Sleep Judge
.
Is a Sleep Trial Available?
With all the online choices you probably don't want to limit yourself to just what is offered on the showroom floor. Plus, by shopping online you can often cut out the middleman and save yourself a bunch of money. Due to the rise in online shopping, many companies offer sleep-trials. These are periods of time (usually between 30 and 200 days) that allow you to sleep upon the product and decide if it is the right one for you. Occasionally they are risk-free and require nothing but a credit check, but almost all of them allow you to return the product within the time frame, no questions asked, for a full refund.