THANK YOU for joining our email list.
We will notify you as soon as our interactive site is ready for testing.
(This could take months... In the meantime, feel free to browse the resources below)
To get your free copy of our Inkwhy Ideas and Additional Resources:
Download here (right click "save as")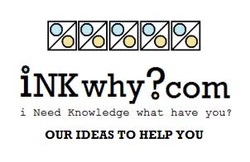 Scroll to the bottom of this page and click "Like" to get additional tips through our Facebook Page.
To get your free copy of the Attraction Marketer's Manifesto by Ann Sieg, click
here
.