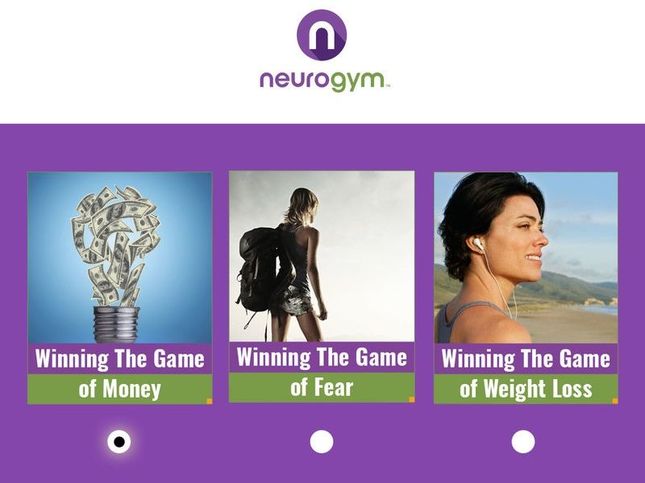 Did you know that you can change the way your brain works?
You can rewire your own brain to support the behaviors that you want and to NOT support the behaviors that you do not want. The brain is amazingly malleable, or, as scientists say, "plastic." You can literally see synapses strengthening and re-forming as you think.
In partnership with John Assaraf and his company NeuroGym™,
we are offering FREE virtual training designed to retrain your mind,
strengthen your inner game, and equip you with new tools to get you past ANY challenges to your happiness and performance. NeuroGym is working with top neuroscientists, doctors, and psychologists to make sure all of these programs are based on solid scientific principles and evidence from peer-reviewed journals.​
Choose the FREE training that best fits your NEEDS and DESIRES.
Here are three options. You choose.
What is your current priority?
Whether you want to build your biceps, your business, or your self confidence FAST, NeuroGym provides the learning experiences your brain needs to optimize results. Depending on the area you want to change, choose from one of the free programs below tailored just for you.
To learn about all three programs, click here
.
---
Shed the Pounds that You're Ready to Eliminate With the Right Mindset.
This is not a diet. It's not an exercise program. It is a total "belief cleanse" that will allow you to release negative body-image beliefs and let go of your deepest mindset barriers so you can move forward on your weight loss journey without your inner limiting beliefs holding you back.

Break Free from Self-Doubt, Fear, Limiting Beliefs, and No Confidence.​
Got fear? Deep-rooted fears will cripple your ability to be truly happy unless you learn to turn those fears into fuel. This program trains your brain to do just that. Imagine what you could accomplish if you had unshakeable confidence in your abilities. Powerful. Get ready to achieve greater financial success and freedom, and realize your hopes and dreams.

Overcome Financial Barriers and Start Driving More Revenue and Income for Yourself and Your Company.
Everything you think about money will shift when you allow this program to uproot your current "money story" and replace it with a prosperous and powerful mindset of financial stability and freedom. You will stop procrastinating and begin focusing.